My thoughts about my relationship with John and Mable Ringling Museum are multi faceted and have affected my way of life here in Florida since 2004. As a visiting tourist I sat in the front seat of a tram and said to the driver, "Hey, this is fun. How can I get to do this?" He reached down in the dash and handed me an application, and thus started the saga of a rewarding relationship with my "extended Ringling family".
I started as a tram-driver but shortly thereafter applied for training as a Docent (tour guide) at the John and Mabel Ringling Mansion. It was my great privilege to serve at the Ca d Zan (House of John) from 2005-2016. 
Having performed in Community Theatre up north for over 30 years, and as a tour guide with straw hat and cane, I toured visitors through Newburgh, New York's Historic District in a multi-tram pulled by a vintage Fire Truck. Needless to say my script for Ca d Zan is embellished with a distinct outfit, rubber nose and all, and presented with the true flare of a seasoned Thespian.
I am in awe to learn of the tremendously wide variety of backgrounds and talent my fellow Docents bring to the table as their individual contribution. We all have a common bond insofar as an enjoyable unselfish giving to the Ringling Family.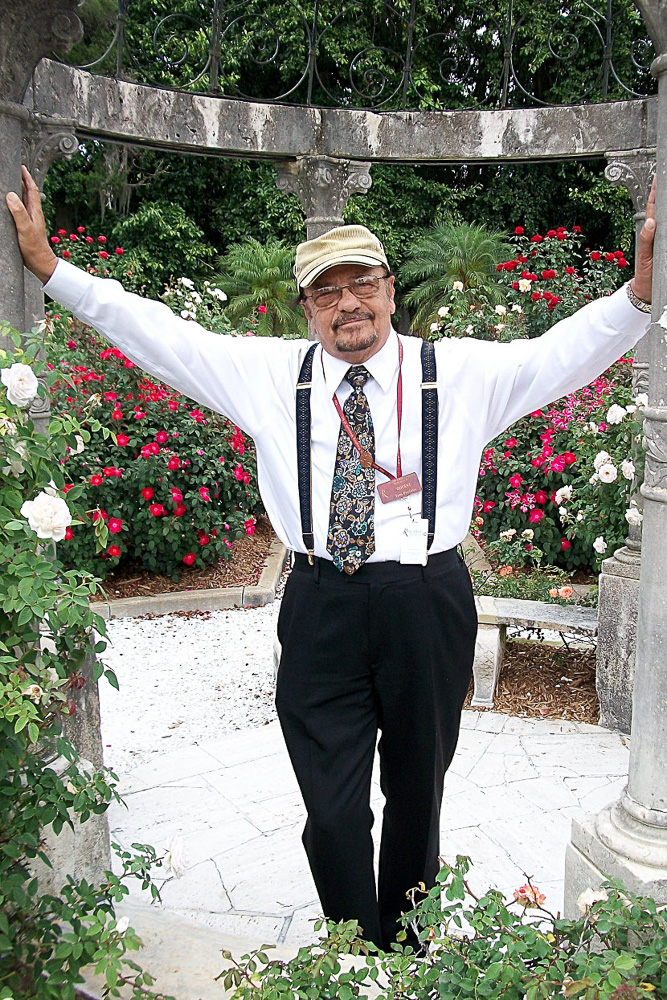 Parallels Between Ringling and Stockbridge Ramsdell House
 I often told visitors to the Ringling mansion that the home stood in disrepair for many years. and that renovation of the historic home began in 2002. Each time I recall the effort and expense that went into the project, and its wonderful result, I am reminded of how the work paralleled my own restoration of the historic home of shipping magnate Stockbridge Ramsdell, in Newburgh, New York.
Many years ago I purchased the hollow shell of 158 Montgomery Street in Newburgh, New York and began an extensive restoration project. As is often the case with such things, in an attempt to adhere to historic accuracy, and at the same time satisfy modern building code requirements, the architects and contractors were required to make changes in the restoration plan. I can identify with the builder of Cá d'Zan, Owen Burns, who was required to make changes in the design at the request of John and Mabel.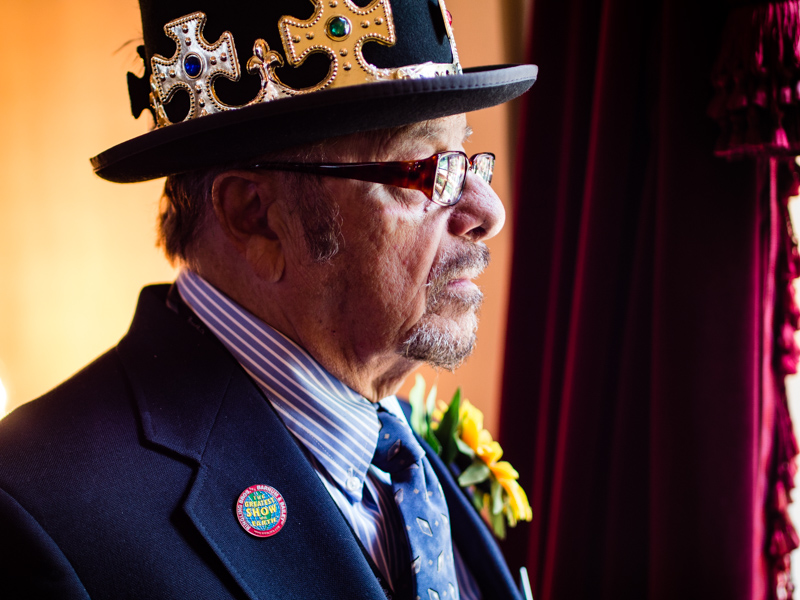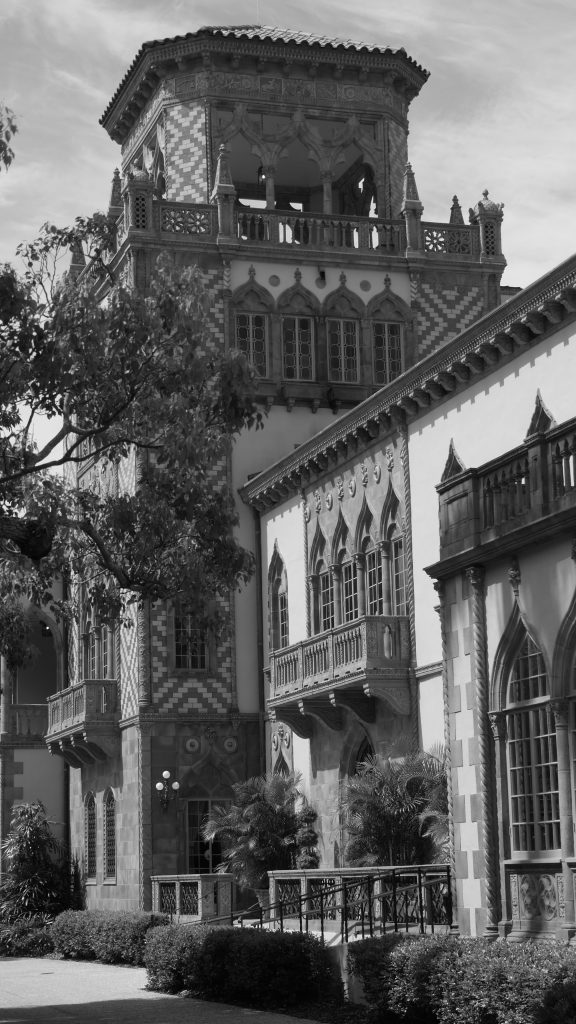 During the restoration of the Stockbridge Ramsdell house I discovered a number of photographs of the interior that were hidden behind two sealed pocket doors. Likewise, during the restoration of the Cá d'Zan the historians happened to be attending an auction where some interior pictures of the house were being offered. Mabel was quite the photographer. Naturally pleased with the lovely manner in which she had decorated the interior of her home, used her box-camera to capture the furnishings and arrangements. Without these images we would not know as much as we do about how the Ringlings, and the Ramsdells lived.
In the mid-1970's many of the historic homes along Montgomery Street in Newburgh New York in the Hudson Valley were suffering from urban blight. To save them from the wrecking-ball preservationist Libby Lyon purchased five houses in a row for $1,000 each. And so began the renaissance of Newburgh's Historic District, with homes designed by renowned American 19th Century architects such as Andrew Jackson Davis, Frank Estabrook, Calvert Vaux, Frederick Clarke Withers, and others. Upon early retirement I recalled the wonderful Victorian neighborhoods of Newburgh New York from having visited them many years previously, and returned to see if I could find a house along the Hudson Valley to renovate. Of the several grand old homes Libby had rescued I purchased 162 Montgomery Street. While I was restoring 162 I also purchased the house next door, which was the historic and magnificent number 158 Montgomery Street, a home built in the 1800's for shipping magnate Stockbridge Ramsdell. Imagine two restoration projects going on simultaneously.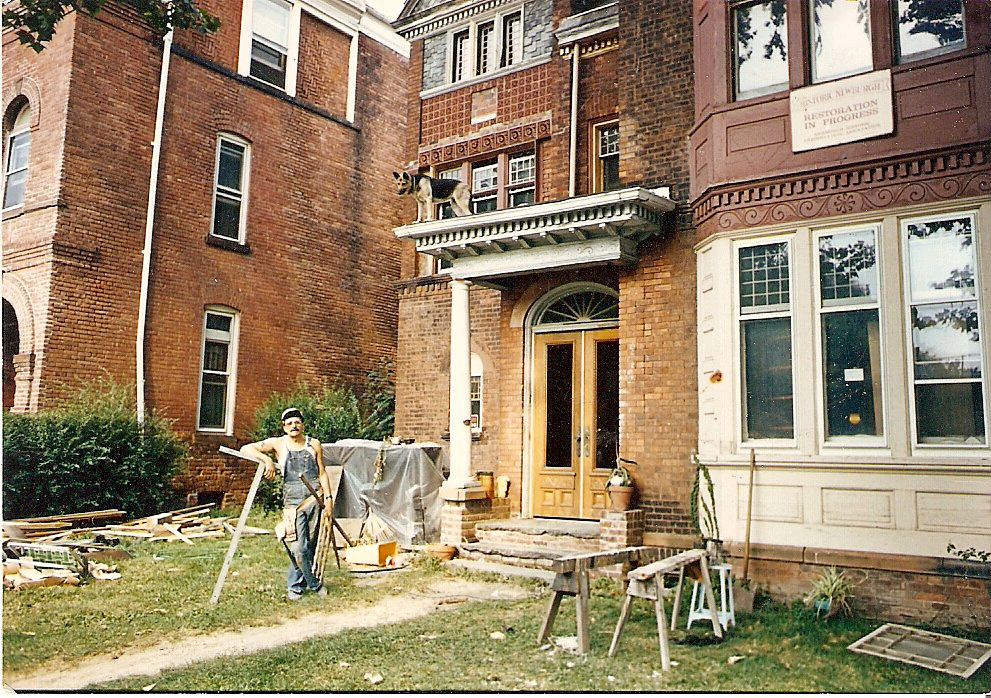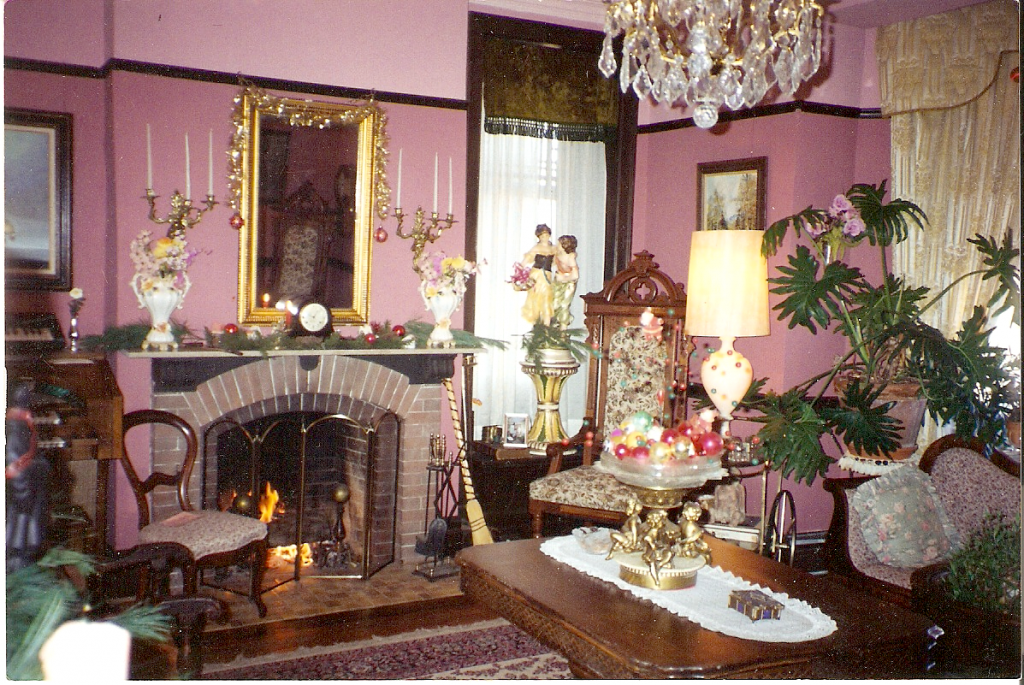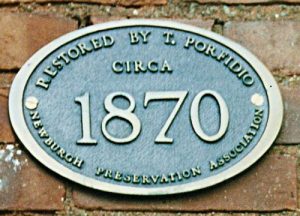 The Stockbridge Ramsdell B&B
Thanks to an early retirement from teaching I had the opportunity to fulfill several life-long dreams including the meticulous restoration of two homes listed with the National Register for Historic Places, and the operation of one of them as a Bed and Breakfast.
When my restoration project at 158 Montgomery Street was complete, I operated the home as a bed and breakfast for over eighteen years. Because of the extra attention paid to details found in the photographs, when people came to visit they often got the sense of lifestyle and opulence of the period, almost as if they themselves had lived it.
Although the task of restoring the historic home of 1800's shipping magnate Stockbridge Ramsdell was demanding, requiring a great deal of time and effort, it was a very rewarding experience. Likewise, running a Bed and Breakfast in this beautiful home for over eighteen years was the ultimate satisfaction.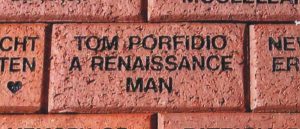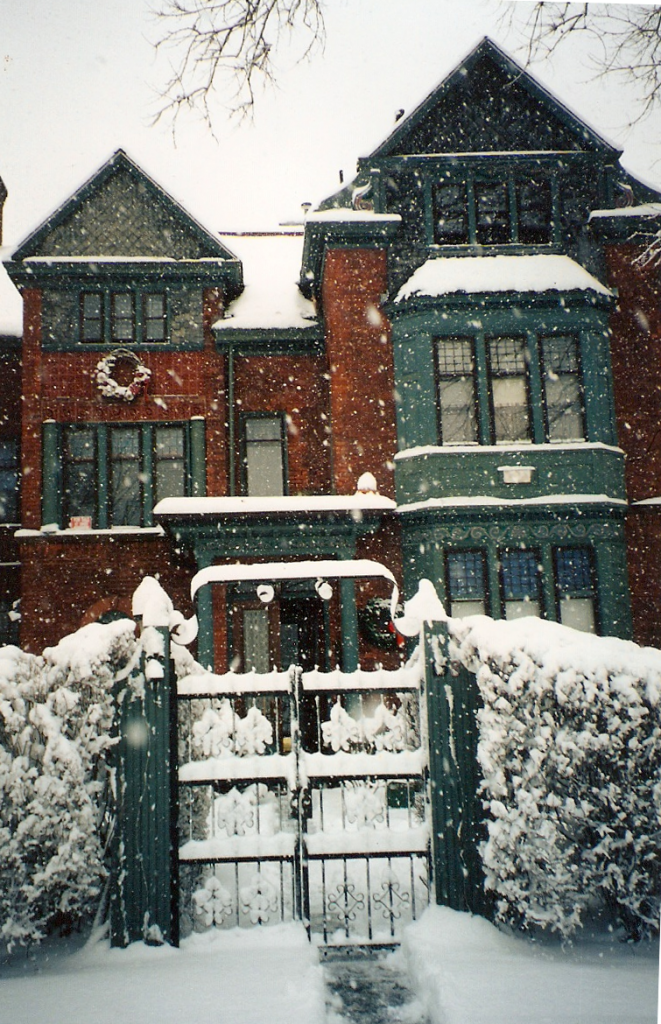 Owing to my broad interest in many things, I've had several rewarding careers. One set of skills that proved particularly useful included the ability to work skillfully with my hands. I spent many summers as a youth on a farm in Upstate New York where we performed our own home-repairs and constructed various outbuildings, barns, and animal pens as we required.
My woodworking skills were also enhanced through a number of years of formal education in shop classes, where I grew to appreciate attention to detail, and craftsmanship.To my great satisfaction, I ultimately was able to pass along those skills as a shop-teacher. Of course, those same skills and experiences would pay dividends many years later as I went about the restoration of two historic homes in Newburgh New York.
Higher Education and Reading Specialist
In 1961 I received a BA in Education and English from Saint Edwards University in Austin Texas, and began teaching in the Ramapo Central School System in Suffern, New York. During this time I matriculated at Manhattan College and was awarded a Masters in Reading September 1, 1975. Perhaps one of the most rewarding aspects of being a retired teacher is that so many of my former students still keep in touch with me.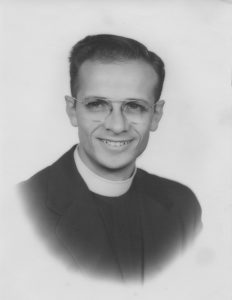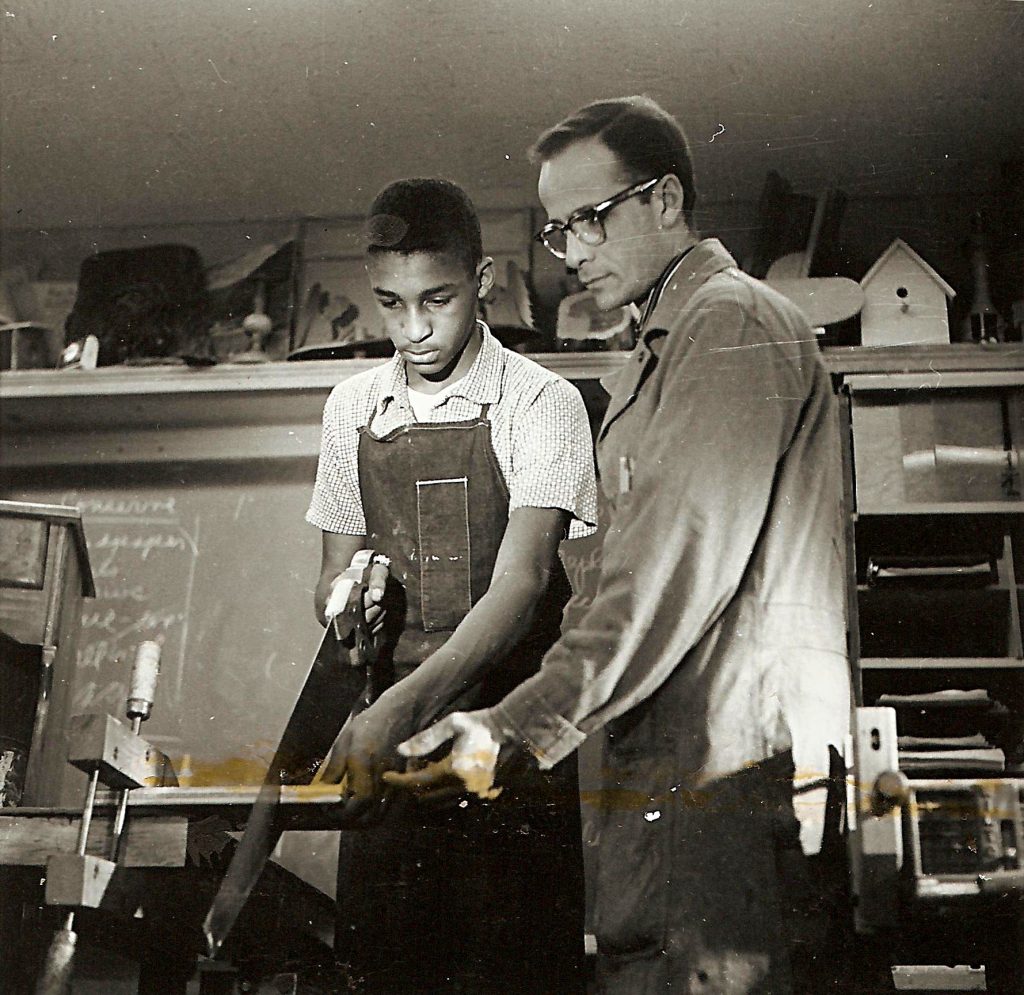 The Theatre Section Coming Soon